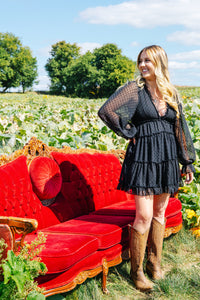 Welcome to Hides and Kinds!
My name is Savannah, I grew up in a small town in Ontario, Canada and am 20 years old. Growing up I loved living and working on my family's farm and that is where my love for everything western and country developed!
When I was young I knew I wanted to own my own business, I wasn't exactly sure what that business was going to be until I made my first pair of cowhide earrings to wear to my local cattle show, from that day on I knew I wanted to own a boutique that specialized in all things western. My dream became a reality with this business! Apparel, jewelry, accessories, I've got it all!
Thank you for supporting my small business! If you have any questions please feel free to message me on Instagram, I am always here to help!